Kill Devil Hills
Where I spent the night
On the beach; porpoises in the distance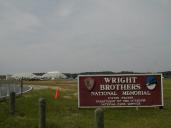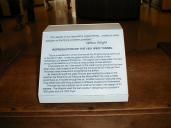 Wind tunnel
Pieces of the original engine
Replica of first flyer. The first flyer made four flights. After the fourth flight, which was nearly 900 feet, they knew they had a viable machine. They were so busy celebrating that they didn't tie it down. A gust came and picked it up and sent it tumbling, destroying it. A lifeguard tried to hold it down to save it, and wound up going for a ride and was very lucky not to be killed. He later bragged that he was the one who made the famous fifth flight, and to be the first person to survive an airplane crash.

Marker stone showing where flights started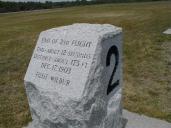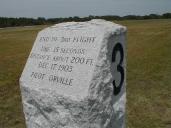 Obelisque
From the air
Quick fuel stop; still in the outer banks.
Too many Chris's to count